Day 1 (July 11th)
Date and time: 11-12 July 2017 in Sydney at UTS
Venue: UTS Business School building "Dr Chau Chak Wing" Building in Ultimo.
Duration: A 1.5 day workshop at UTS, 11-12 July 2017.
Presentation of University Presses and facilitated discussion amongst representatives, over two AM sessions, covering:
publishing workflows
marketing
funding
budgeting
book distribution
other key aspects of University publishing
Open Journal Systems (OJS) and Future Directions by the Public Knowledge Project.
New forms of Open Scholarship - where could things be going in relation to technology, open scholarship and its dissemination?
Producing interactive OERs or
text books
3.35pm – 4.50pm
Fiona Salisbury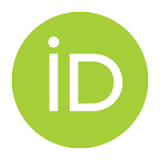 La Trobe University e textbooks project 3.40pm - 4.20pm
Ross McCaul
, eGloo Technologies demo of 3 production options as a skills workshop -
LinkedIn Profile
4.20pm - 4.50pm
HOSTED DRINKS
Weworks, 100 Harris St, Pyrmont
5.15pm – 6.30pm
Thanks to: Ross McCaul & eGloo Technologies (tekReader)
Using print on demand services (like Blurb, etc.) - how and why?
Zoe Sadokierski (author, book designer, researcher on POD)
Working with format-neutral publishing platforms:
Infogrid Pacific (IGP), tekReader
9.45am – 11.00am
IGP demo: Hannah McFarlane
from Sydney University Press -
LinkedIn Profile
&
tekReader demo:
Ross McCaul
from eGloo Technologies -
LinkedIn Profile
Getting accredited/registered with DOAJ, COPE, OASPA and why you should bother & how would you do it (tips)?
Future trends and issues in content technologies, web dev/apps and portable web publishing technology
Final discussion and questions, where to next?